Second Annual Membership Meeting
Hawaii Prince Hotel Waikiki, Mauna Kea Ballroom
Join us for this opportunity to:
- Learn about the changing health care landscape in Hawai'i and how it will impact your practice
- Ask questions about the organization and what's planned for the future
- Network with members and exchange practice innovation ideas
- Meet the Hawai'i Health Partners Board of Managers, administration, and support staff
- Share in planning the future of your physician organization
---
Featuring Keynote Speaker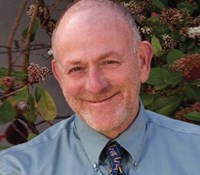 Alan Glaseroff, MD
Clinical Professor, Stanford School of Medicine,
national expert on improving health care delivery
Topic: Design for Better Health Care Delivery
Dr. Alan Glaseroff is Co-Director of Stanford Coordinated Care, a service for patients with complex chronic illness. Dr. Glaseroff, a member of the Innovation Brain Trust for the UniteHERE Health, currently serves as faculty for the Institute of Healthcare Improvement's "Better Care, Lower Cost" collaborative and served as a Clinical Advisor to the PBGH "Intensive Outpatient Care Program" CMMI Innovation Grant that was completed in June 2015. He served on the NCQA Patient-Centered Medical Home Advisory Committee 2009-2010 and the "Let's Get Healthy California" expert task force in 2012.
Dr. Glaseroff was named the California Family Physician of the Year for 2009. Dr. Glaseroff's interests focus on the intersection of the meaning of patient-centered care, patientactivation, and the key role of self-management within the context of chronic conditions.
---
Hawai'i Prince Hotel Waikiki, Mauna Kea Ballroom, 100 Holomoana Street, Honolulu, HI
Buffet Dinner Included
---
Call Conference Services at 808-522-3469 or email conference@hawaiipacifichealth.org