Population Health Services
Population Health Services comprises a comprehensive set of support services that make care delivery easier for both patients and physicians. These services are designed to maximize physicians' quality scores, support the PCMH model, deliver an exceptional patient experience, create positive relationships with physician practices, encourage shared learning, maintain data integrity in Cozeva, and understand and address the needs of independent physicians.
The Population Health Services team assists members with:
Needs assessments for clinic workflow and patient outreach optimization
Patient outreach campaigns to follow-up with patients on scheduling regular exams and procedures, which includes cancer screenings, childhood immunizations and Well Visits
Requests for reconsideration to HMSA related to patient attribution and quality measures
Cozeva support and training
Cozeva interface to Epic EHR for outcome-based quality metrics
Care planning, resources and services for patients with complex medical conditions
Eleanor Naone, Care Coordinator 1

Ph: 808-535-0972

Eleanor.Naone@hawaiihealthpartners.org


Aileen Crisostomo, Care Coordinator 1
 
 
 
 

Kelson Oshiro, Care Coordinator 2

Ph: 808-535-0967

Kelson.Oshiro@hawaiihealthpartners.org


Brian McClendon, Care Coordinator 2
 
 
 
 

Stephanie Nobriga, Care Coordinator 3

Ph: 808-522-4583

Stephanie.Nobriga@straub.net


Victora Gualdarama, Care Coordinator 3
 
 
 
 

Hazel Madueno, Care Coordinator

Ph: 808-535-0976

Hazel.Madueno@hawaiihealthpartners.org


Richie Valentin, Care Coordinator 4
 
 
 
 

Leticia Ruiz

Ph: 808-246-2957 

Leticia.Ruiz@hawaiihealthpartners.org


Lerma Catiggay, Care Coordinator, Kaua'i 5
---
Population Analytics and Management
Population Analytics and Management provides timely and accurate data gathering, analysis and reporting to support the business and clinical management of Hawaii Health Partners' attributed patient population.
Population analytics and management staff assist with:
Population health data analytics and reports distribution
Support and facilitation of contracts, programs, initiatives and patient outreach through data processing and analysis
Identifying trends, opportunities, gaps in care and high-risk/high-cost patient populations
---
Managed Care Services
Managed Care Services provides referral management for HMSA patients, directs appropriate care coordination of patients, and serves as a resource guide for providers.
---
Administration
---
Complex Care
The Complex Care services are designed for patients with two or more major medical conditions. Our goal is to give the best care possible to patients and their families, in a holistic approach, to achieve the best outcomes. The care team works closely with patients and their families and assist with scheduling medical appointments, understanding and following instructions for taking necessary medications, receiving health education and identifying and accessing community resources. This ensures patients receive the right care at the right time at the right place.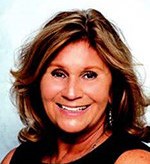 Laura Pladson, RN, Program Manager
Ph: 808-535-0980 
Laura.Pladson@hawaiihealthpartners.org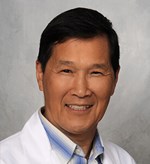 Warren Wong, MD, Associate Medical Director
Ph: 808-522-3831
Warren.Wong@hawaiihealthpartners.org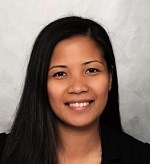 Geldilyn Ebbay, RN, BSN, Case Manager
Geldilyn.Ebbay@hawaiihealthpartners.org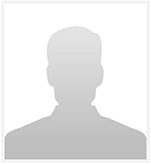 Christy Agmata-Aurelio, RN, BSN, Case Manager
Ph: 808-535-2970
Christy.Agmata-Aurelio@hawaiihealthpartners.org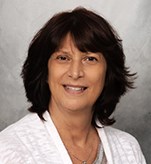 Julie Van Poele, RN, BSN, Case Manager 
Ph: 808-535-0974
Julianna.Vanpoele@hawaiipacifichealth.org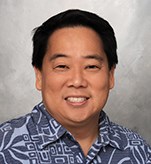 Ryan Yamane, LSW, Social Worker 
Ph: 808-535-0969
Ryan.Yamane@hawaiihealthpartners.org
---
HealthAdvantage CONNECT
HealthAdvantage CONNECT is an integrated, provider-based EHR and practice management system that provides seamless integration between registration, scheduling, clinical documentation and billing, as well as access to clinical quality programs, including integrated chronic disease registries and best-practice reminders for preventive care. A dedicated HealthAdvantage CONNECT team provides implementation services, practice support and training.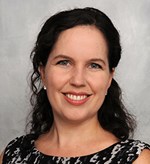 Anna Smolentzov, Business System Analyst
Ph: 808-522-4386
Anna.Smolentzov@hawaiihealthpartners.org