As Hawaii's first Accountable Care Organization, Hawaii Health Partners is a group of 800 physicians and nearly 6,000 other health care providers who together are navigating uncharted waters and setting the course for the future of health care in Hawaii.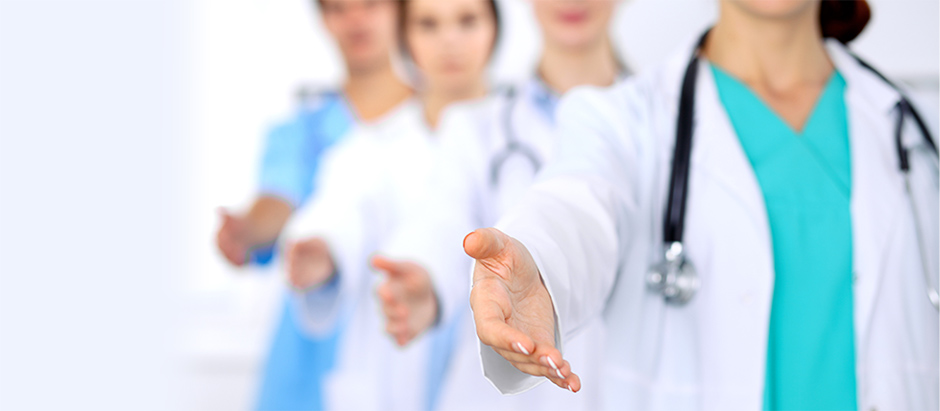 We help you spend more time with patients and less time worrying about administrative and regulatory hassles. Led by physicians, we are creating a new health care model with a goal of delivering the best possible care in the most cost-efficient way.
Physician leaders are needed in this changing time in health care, and we are inviting physicians with a strong interest in improving patient care to join us. Our team includes caregivers of all types—nurses, pharmacists, technicians, therapists, social workers and everyone else involved directly or indirectly in caring for patients—and we are all committed to improving communication and making your job easier.
Advantages of Membership for Primary Care Physicians:
Management of HMSA's Patient-Centered Medical Home (PCMH) requirements
We take care of the headaches of achieving or keeping up with PCMH and performance measurements. We bring the meetings to your office. We do the paperwork.
Help improving your quality performance
For our independent physicians, our clinical programs help you  implement proven solutions to improve your quality scores and earn additional income while reducing demands on your staff. With your permission, we will even call your patients and help them schedule tests, if you'd prefer.
Less hassle entering performance data
On your behalf, we can upload your clinical data from HealthAdvantage Connect (Epic) into Coreo, reducing the need to have staff manually enter data. We also assist with data clean-up and requests for reconsideration regardless of what EHR system you use.
Complex care for your more challenging cases
Our dedicated team provides home visits to your more clinically challenging HMSA patients at no charge and reports back to you on the results. These home visits help them become active in their care, take the right medications and attend regular office visits.
No network restrictions for PPO patients
We have recruited a network of specialists who provide excellent service. However, you may use out-of-network providers and facilities, as long as they are demonstrating high-quality, cost-effective care. While you must attribute your lives to Hawai'i Health Partners, you can be a member of several organizations.
No financial risk … only gain
There is no cost associated with being a member of Hawaii Health Partners. In fact, by assisting us in improving quality you may qualify for additional financial incentives and for shared savings. You continue to receive all your current PCMH and quality bonuses directly from HMSA, as well as a 5 percent savings on the discount HMSA requires you to offer HMO patients (10 percent for Hawaii Health Partners members vs. 15 percent for non-members). If you are not satisfied with your membership, you can leave without penalty.
Reassurance
With all the changes in policies and programs happening in health care, it is challenging to be in primary care. Our team can help you navigate complexities ranging from EHR use to implementing efficient and effective staffing models.
---
Advantages of Membership for Specialists:
Access to the high-performing provider network in Hawaii
Tap into the existing quality improvement infrastructure and other tools and systems needed to more effectively measure and manage patient care. Benefit from our team-based approach to delivering exceptional and effective care and get rewarded for delivering higher-quality, lower-cost care, while extending your reach.
The right team is forming to build a successful future for physicians in Hawaii. Come join us.
For more information about joining Hawaii Health Partners, call 808-587-5808, toll-free at 855-587-5808, or email info@hawaiihealthpartners.org.